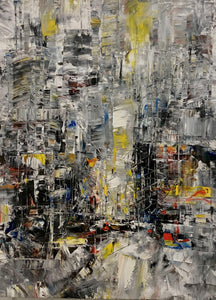 Toronto artist Moses Salihou is a master at capturing the energy and lights of the city. His paintings are hypnotic allusions to the goings on of a city that never sleeps.
Authenticity certificate signed by artist
Worldwide shipping possible
The CITY COMPOSITION / By Moses Salihou is far and away, one of our most popular items. People can't seem to get enough of it.