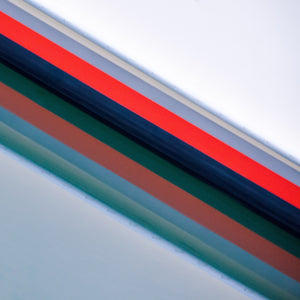 This photo was taken in Auckland, NZ, at the Westhaven Marina. " A simple shot of the side of a boat at an angle,  " says photographer Craig McAllister.
Signed & numbered limited edition / authenticity certificate

Artist: Craig McCallister

Medium: Photography
Category: Marine photography
Dimensions: Available as a 30" x 30" print priced at $1000.
Also available as a 20" x 20" print priced at $500
This print is shipped safely in a durable shipping tube. It is recommended that you keep your print in this shipping tube until given to your local framer, and we suggest minimal handling to prevent the possibility of the art getting creased or damaged.
Imagine if you could be satisfied and content with your purchase. That can very much be your reality with the CROSSING THE LINES / Original Boat Photography - By Craig McAllister.