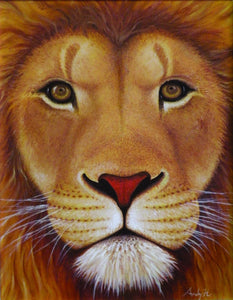 BONUS: Framed and ready to hang.
Artist: Andy Habib

Medium: Oil-on-canvas
Genre: Fine Art
Size: 20" x 24" plus frame

Painting can be shipped in protective tube.
Authenticity certificate signed by artist
The AFRICAN LION / Original Canvas Painting - By Andy Habib is the product you didn't think you need, but once you have it, something you won't want to live without.