THE ART PUZZLE BOOK Coffee Table Book / By Susie Hodge & Dr. Gareth Moore
THE OTHER SIDE OF THE COIN: The Queen, the Dresser and the Wardrobe / CoffeeTable Book
ART THAT CHANGED THE WORLD / Coffee Table Book
BRIAN JUNGEN / Coffee Table Art Book Brian Jungen
WHERE'S KARL: A Fashion Forward Parody / Coffee Table Book
THE NEW YORKER ENCYLOPEDIA OF CARTOONS / Coffee Table Books
CLAUDE MONET Coffee Table Book / By Ann Sumner
NEW YORK JACKIE - Coffee Table Book / By Bridget Watson Payne
DIFFERENT LIKE COCO - Coffee Table Book / By Elizabeth Matthews
VOGUE: THE COVERS - Coffee Table Book / By Dodie Kazanjian
NAPOLEON: The Imperial Household - Coffee Table Book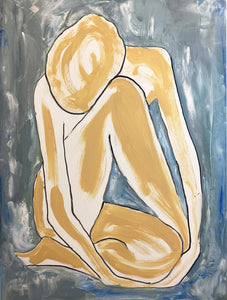 Testimonials
My experience with Kiki Sterling Gallery was not only easy but so enjoyable. And the best part was the personalized and fast delivery of the painting I purchased for my new home. Will definitely recommend them to my friends and family!

Lorie D.
I live in Florida and purchased a painting for my home. It was all very easy; the delivery was quick and the art was well packed and protected.

Louisa A.
We requested a special commission. The pricing was clear, and the resulting oil painting has pride of place in our dining room.

Harma K.
We purchased one of Luiz Campoy's sculptures. He sent it directly to our offices in New Orleans from his studio in Brazil. It couldn't have been more smoother. The sculpture was perfectly packed and arrived within two weeks. Bravo Kiki Sterling Gallery.

Thomas L.
Add customer reviews and testimonials to showcase your store's happy customers.
We purchased a beautiful painting created by the artist Natty Pacheco. The payment and arrival of the painting was so easy. We live in Minneapolis, Minnesota.

Author's name
Exhibition "AN ASTUTE LIFE"
NEW EXHIBIT- KIKI STERLING GALLERY
Pop-up gallery featuring 11 Montreal and Toronto artists.
Pauline Paquin, Andy Habib, David Goveia, Natty Pacheco, Eric Desheaies, Moses Salihou, Noush Kadian, Auclair Langlois, Zari Kazandjian, Marita Bardakjian, Pietro Palamara
IMPRESSIONS COLLECTION by Arline Malakian
Artist, fine art photographer, creative director Arline Malakian blends fashion, art and photography to create unforgettable images that fuse reality with impressionism in photography. Take a moment to discover this gem of an artist-photographer.
DISCOVER
An ASTUTE LIFE Vernissage December 2019
Canadian artist, Andy Habib, (left), greeting a guest at a recent vernissage event and exhibit in Montreal.
TSAI Sponsor
Tsai, Greek Organic Tea owner Manny Favas, at event.
Guests at An ASTUTE LIFE event
Looking for the next aquisition.
Guests at An ASTUTE LIFE event
Famed magician & performing artist, Bedros Akkelian, (Spidey) at event.
Invitation to An ASTUTE LIFE exhibit
Artists sharing a laugh
Canadian artist Natty Pacheco, (left), Andy Habib and guest.