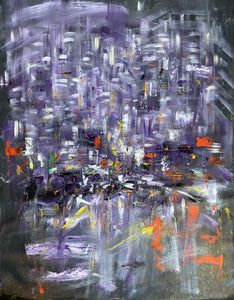 Cityscape series by Moses Salihou -- inspired by the bustling metopolis of Toronto.
Title: CITY IN PURPLE
Artist: Moses Salihou
Medium: Oil on canvas
Dimensions: 38" x 24"
Year: 2020
Authenticity certificate signed by artist
Worldwide shipping is possible
The CITY IN PURPLE Original Art / By Moses Salihou is far and away, one of our most popular items. People can't seem to get enough of it.