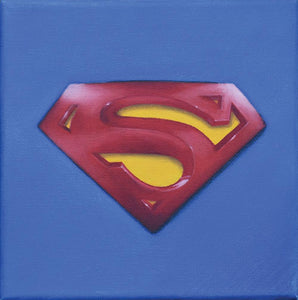 SUPERMAN--This artwork is an homage to daring artists and writers everywhere.
A fictional superhero who first appeared in 1938, by DC comics. SUPERMAN has superhuman strength, vision, breath and speed. He uses his abilities to benefit humanity and fights crime as a vigilante. Superman popularized the definition of Superhero. Don't we all somehow wish we could be like SUPERMAN.

This is part of a series of Superheroes
BONUS: Ready to hang, FREE SHIPPING IN NORTH AMERICA
Artist: Andy Habib
Medium: Acrylic on canvas
Size: 8" x 8"
Certificate of authenticity signed by artist

On the fence about this SUPERMAN SUPERHERO - By Andy Habib? Don't be. Let our satisfaction guarantee address your concerns.