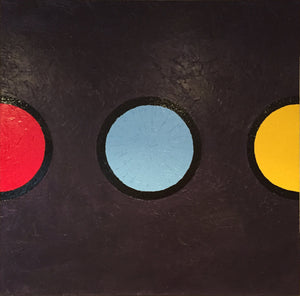 Dynamic and precise by nature, a bullseye is what you aim for.
BONUS: Ready to hang, 

Title: BULLSEYE ART

Artist: Andy Habib
Medium: Acrylic on gallery wrapped canvas
Size: 40" x 30" x 1.5"
Artwork can be shipped in protective shipping tube.
Authenticity certificate signed by artist

On the fence about this BULLSEYE ART / Original canvas painting - By Andy Habib? Don't be. Let our satisfaction guarantee address your concerns.