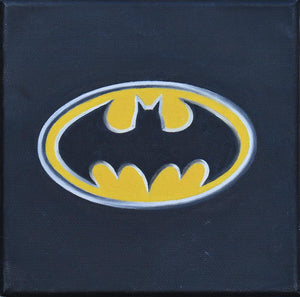 Growing up, I  loved the superheroes and what they stood for. 
I painted this oil-on-canvas as part of a series of superhero legends.
BONUS: Ready to hang

Artist: Andy Habib
Medium: Acrylic on Canvas
Size: 8" x 8"
Certificate of authenticity signed by artist

North American shipping


The BATMAN SUPERHERO -- Original superhero art / By Andy Habib is a sensational customer favorite, and we hope you like it just as much.