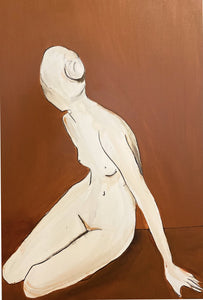 Simple, elegant and calming to the soul. Artist Marita Bardakjian's artworks speak to emotions with their simple lines yet complicated thoughts. With her linear perspectives she creates three-dimensional depth.
Title: "Uncertainty"
Artist: Marita Bardakjian
Medium: acrylic and ink on canvas
Dimensions: 24" x 35"


Authenticity certificate signed by artist
Worldwide shipping is possible
The UNCERTAINTY / By Marita Bardakjian is evocative, to say the least, but that's why you're drawn to it in the first place.